Double Anal Fisting?!?!: Isis Love and Kylie Ireland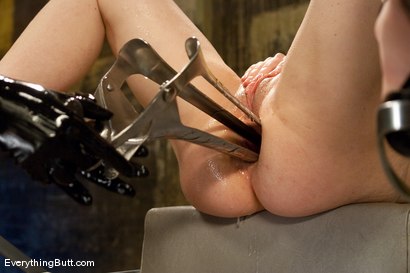 Join Site!
85+ shoots
71+ hours of video
16,000+ pictures
New updates every Tuesday in HD
Access to member forums
Kylie Ireland, holy fuck! This woman is a magical unicorn of anal play. The things she can fit in her tiny ass! She comes to set with a huge black inflatable dildo that is bigger than any of the monster toys we have laid out for her and we know we have to up the ante for this girl. The sexy Isis Love doesn't bat an eye, ready to abuse Kylie's ass with everything she's got.

Isis stretches Kylie out with a progression of increasingly bigger, thicker, deeper toys to warm up our finest anal gymnast. Kylie is one of those rare, filthy birds who orgasms from anal stimulation alone, and she comes hard with her ass full to the brim. Isis puts her on the gyno table where Kylie's hot slit is already dripping at the sight of Isis greasing up her latex fisting gloves. Isis opens Kylie's pretty little asshole with a bovine speculum until her pink bud is in full bloom, fisting deep inside the spread speculum. With Kylie properly warmed up, Isis shoves both hands all the way into Kylie's ass, fist-fucking her hard until Kylie comes, babbling about what an anal whore freak of nature she is. Fucking right!

Isis instructs Kylie to worship her pretty toes. Kylie is an obedient little slut, licking and sucking Isis's foot until it is lubed with enough spit that Isis can slide in into Kylie's ass. Isis foot-fucks Kylie's greedy asshole. When that isn't enough, Isis trades her foot for our biggest toy, a huge black double-dong. But Kylie's ass needs something bigger! Isis grabs Kylie's own inflatable dildo, shoves it up her ass and starts pumping. Finally, Kylie's ass is full enough, and she comes, stretched out, satisfied and exhausted.